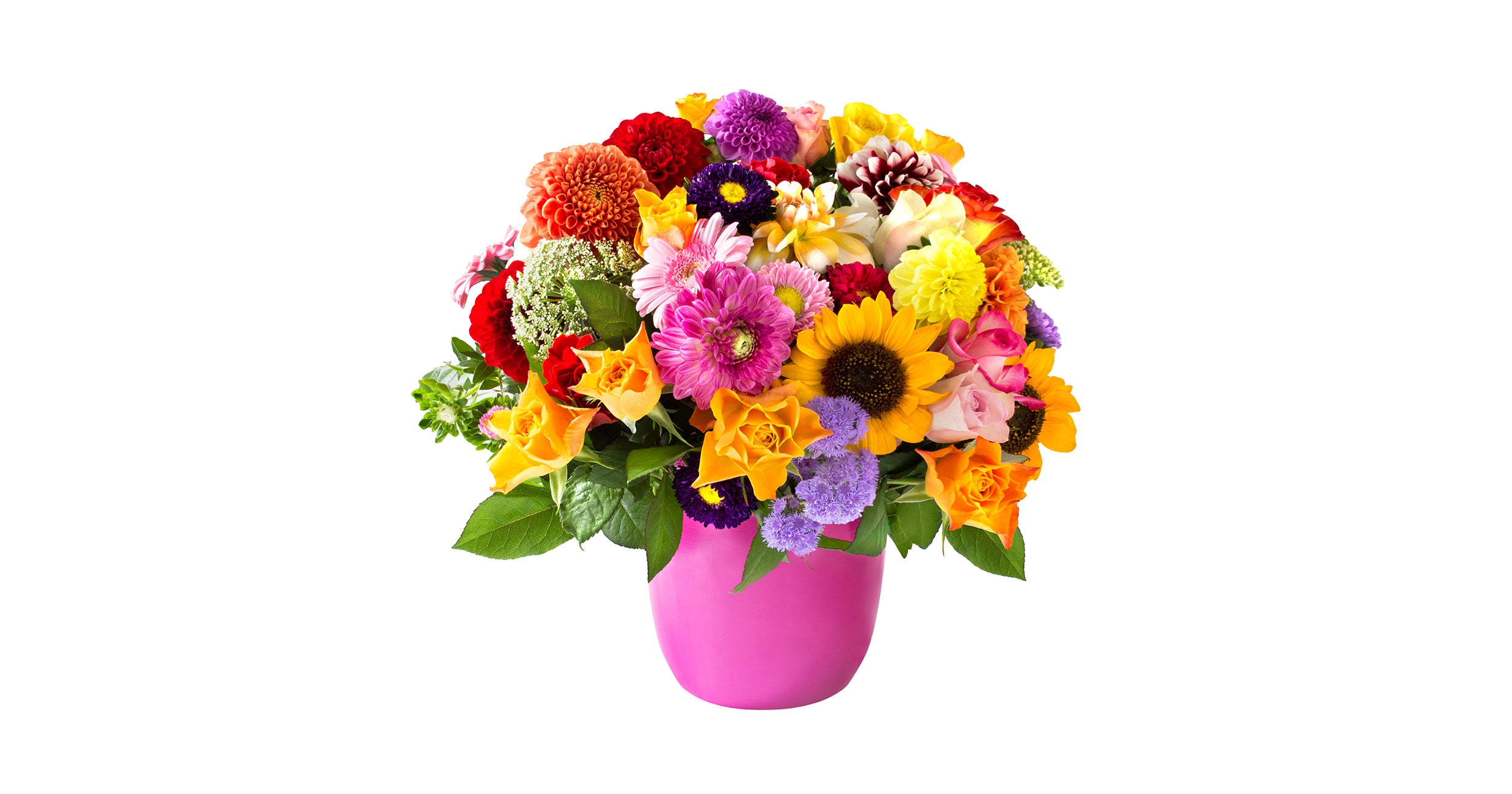 Welcome to Money Diaries where we are tackling the ever-present taboo that is money. We're asking real people how they spend their hard-earned money during a seven-day period — and we're tracking every last dollar.
Today: a trainee lawyer who makes $20,700 per year and spends some of her money this week on a set of flower vases.
Editor's Note: All currency has been converted to USD.
Occupation: Trainee Lawyer
Industry: Legal
Age: 23
Location: Kingdom of Bahrain
Salary: $20,700
Net Worth: $50,000 ($28,000 in savings, $22,000 car value)
Debt: $0
Paycheck Amount (1x/month): $1,720
Pronouns: She/her
Monthly Expenses
Rent: $0 (I live in my parents' house)
Cell Phone: $90
Netflix: $16.97 (I have the premium plan that I share with my family.)
Apple iCloud: $0.99
Private Health Insurance: Paid by my work (otherwise it would be $1,000+)
Social Insurance Pension Fund: $120.69 (7% of monthly salary) 
Was there an expectation for you to attend higher education? Did you participate in any form of higher education? If yes, how did you pay for it?
Definitely. I attended a private school and was always expected to apply to the best universities abroad, with most students in my class applying to universities in the UK or US. I chose to go to the UK for my undergraduate law degree and legal practice course with a master's in law, business, and management. My parents covered all expenses, including tuition, accommodation, and living expenses. I'm eternally grateful I had the privilege of graduating debt-free.
Growing up, what kind of conversations did you have about money? Did your parent/guardian(s) educate you about finances?
Money was discussed with my parents and the conversations began at a relatively young age. They made sure my siblings and I understood that money was earned and should be spent wisely, but were always generous with our pocket money. We had monthly allowances, but if we needed extra cash it was always offered.
What was your first job and why did you get it?
My first paying job is my current one. I was very lucky to have a job just a couple of months after graduating. I was actively searching for a traineeship and stumbled upon this job through a family member also in the legal field. If it weren't for the pandemic, I would have taken a few months off to do some traveling and volunteering, but since travel was out of the question, I decided to put that on hold and start my career. Once I have money saved up — and if the pandemic eases down — I'll dedicate time to travel.
Did you worry about money growing up?
I never did. My parents never made us feel like money was scarce but made sure we understood its value. In Middle Eastern culture, generosity and abundance are two key pillars, and although my family was conscious of saving, we still chose to enjoy our money with holidays and trips, occasional splurging, and treating ourselves. I try to keep this same balance with my current spending habits.
Do you worry about money now?
Considering the wages in Bahrain and the life I aspire to live, I will admit I worry about money, maybe a little too much. I would unquestionably want my kids to attend private schools (the public school system in Bahrain is in dire need of improvement) and have them pursue higher education. But, seeing the prices of private education exponentially inflate as the years go by, I find myself saving as much as possible from now. I try to save at least 25–30% of my current income.
At what age did you become financially responsible for yourself and do you have a financial safety net?
At 21, when I first started my job. I have a safety net in the form of savings over the years, and my mother to help out with the bigger expenses if needed.
Do you or have you ever received passive or inherited income? If yes, please explain.
I inherited $21,000 when my father passed. I used a portion of the inheritance to buy my first car, but I promised myself I'd keep the rest for my future family. I'd like for them to have something from their grandfather.
Day One
7 a.m. — The ever-so-dreaded Sunday comes around too soon (weekends are Friday and Saturday in most of the Middle East, so Sunday is the first working day). I take a shower and get ready for work. I notice my hair care is running low and make a mental note to stock up on leave-in conditioner and detangling spray. I head downstairs to the kitchen. I make myself my usual oat milk matcha latte, grab my overnight oat and chia pudding and my lunch for later, and head out for the day.
9 a.m. — I get to the office and park my car in the paid parking lot. I pay for the week. $22.55
12:30 p.m. — Lunch today is a vegan pink pasta made with cashew cream that I made at home. For both environmental and health reasons, I try to have at least one vegan day a week.
1 p.m. — After lunch with my colleagues, I go on my favorite website for all things skin and hair care and stock up on my essentials. I purchase two of my favorite leave-in conditioners, three detangling sprays, a hair mask, and conditioner. I also get moisturizer. Luckily, there's a sale and most of my items are generously discounted. Feeling good about my purchase! $116.74
5 p.m. — After a long but productive day at work, I head home and change into my workout clothes. Last year, I invested in an at-home spin bike, so I hop on for a 45-minute cycling session following an Apple Fitness video (I have a free trial for three months). Once I'm done, I head downstairs to find my dog patiently waiting at the foot of the stairs, knowing it's time for his walk. With his happy tail wagging, we head out for a 40-minute walk around the neighborhood. We pass by the pet shop, and I grab a few boxes of treats and waste bags. You can tell my dog knows this means he'll be trying out new treats once we're home by the look on his face! $18.57
7 p.m. — Showered, changed, and ready for dinner. I've been craving a good Greek salad for a couple of days, so I go out to grab the ingredients from the store. I get French feta, Kalamata and black olives, and mustard for the dressing. I also get oat milk because I finished the last carton this morning. I go home and make the salad for my family and myself. $23.88
11 p.m. — Completely exhausted and ready for bed. I listen to a calming sleep meditation and fall asleep in minutes.
Daily Total: $181.74
Day Two
7:30 a.m. — Up and doing my usual morning routine: shower, get dressed, make a matcha latte, and rush out the door for another busy day at work.
1 p.m. — Lunch is a veggie orzo salad from home. My colleague baked a saffron cake yesterday and brought some with her to the office, so I have a slice of that as well. It's delicious!
4:30 p.m. — I head to my favorite local café to catch up with a friend. We talk about the number of weddings happening recently (which I personally love) and how we're running out of creative ideas for wedding gifts. Wedding registries aren't common in our region, and so we need to either ask the bride and groom if they need anything specific or it's up to us to choose. The café doesn't have decaf coffee, so I get a freshly pressed juice. $5.84
6:30 p.m. — Deciding to check it off my list, I buy a wedding present for a good friend of mine whose wedding is coming up in a few weeks. I get her a set of flower vases knowing she always likes to have fresh flowers in the house. $103.47
7:30 p.m. — I had a late lunch today, so I make a light dinner. I chop up pears, oranges, bananas, and strawberries and have them with homemade yogurt. I spend time with my dog, then go to bed to read my book.
Daily Total: $109.31
Day Three
9 a.m. — It's midweek and the exhaustion of work is getting to me. I'm running late so I have to skip breakfast and make coffee at work. We have a Nespresso machine, and luckily I put oat milk in the fridge last week.
1 p.m. — Lunch today is salmon with roasted veggies, from home as usual. My work friends talk about how entitled our clients can be and how much of a mistake it was to give them their personal phone numbers. Luckily, I'm the least exposed to this because I'm a corporate lawyer. My clients aren't on the edge of their seats waiting for favorable judgments.
6 p.m. — After back-to-back meetings and hours of drafting and sending out emails, I finally get home. I change into my workout clothes and hop on the bike.
8 p.m. — I have leftover hummus that my family ordered for dinner with rice cakes and chopped vegetables. Feeling satisfied with the day.
9 p.m. — I get into bed and decide to browse for a new book on my Kindle. I buy a book a friend recently recommended. I read for about an hour and call it a night. $14.99
Daily Total: $14.99
Day Four
8 a.m. — Early start to the work day. My colleague and I grab the case files and head to court for an 8:30 hearing. I don't go to court often, but when I do there's a sense of fulfillment I don't seem to have with my corporate clients. I'm just here to observe as part of my training, so it's a stress-free morning. I grab an oat latte from a nearby cafe and then head to the office. $6.63
1 p.m. — Lunch is roasted chicken with rice and veggies, one of my staples. I enjoy some much-needed alone time while I eat.
4:15 p.m. — I get home and change into workout clothes. I hop on the bike, release all my stress and tension of the day, and finish with abs and stretches.
6 p.m. — Done with my workout, showered, and feeling accomplished. I read for about an hour while I let my hair air-dry.
8 p.m. — I head out to meet my friend, N., for Korean food. I get the tteokbokki, she gets the rice rolls, and we share some noodles. We split the bill equally. $31.84
11 p.m. — I get home and get right in bed — I'm beyond ready to call it a night. I read for 20 minutes and then fall asleep.
Daily Total: $38.47
Day Five
8 a.m. — I'm not feeling super hungry this morning so I grab an apple and make myself an oat matcha latte.
12 p.m. — The end of the week means I can take a proper lunch break. I meet my friends, B. and T., for lunch. We share a beetroot falafel salad, kimchi udon, and brisket nachos. We all get coffees to go and head back to our offices. One nice thing about Bahrain is that its tiny size really makes it easier to meet up with friends spontaneously. My friends' offices are in different cities, but we're still able to get together for lunch in the middle of the day. I'm so glad we're able to meet up even if it's just for an hour. We split the bill equally. $23.88
5 p.m. — I bake cookies for tonight's movie night at my friend, R.'s, place. I make them with brown butter this time, and they are incredible.
7 p.m. — I head to R.'s house and greet the whole group. He gets us all burgers and wings for dinner, and we have my cookies for dessert. We watch Inglorious Basterds, one of R.'s favorites. It is my first time watching it, and I can feel his eyes on me, waiting to see my reactions to particular scenes. It is so much fun catching up with everyone all together. We haven't gathered like this in a while because of the pandemic. Feeling grateful for my friends.
Daily Total: $23.88
Day Six
8 a.m. — It's finally the weekend, so I get to sleep in this morning. I get dressed and head to my usual Friday morning breakfast with my sister and cousins. I get an oat latte and a breakfast sandwich. $14.06
2 p.m. — Friday afternoons are for family lunch. I head to my grandfather's house to have Persian food, my favorite. There's tahchin, qorme sabzi, and salat shirazi on the table— I have a bit of everything. I end my meal with dates and Arabic coffee for dessert.
5 p.m. — I have a wedding tonight! I head to the salon and get my hair and eyebrows done, as well as a gel manicure. Nothing feels better than getting pampered and dolled up to celebrate my friend, K., one of my favorite people in the world. On my way home, I blast classic wedding tunes to get in the mood for tonight. $66.33
8:30 p.m. — I pick up some friends from their hotel, and then we head to the wedding. We dance, have dinner from the buffet, and dance some more. What a beautiful night.
1:30 a.m. — Finally home, I can barely keep my eyes open. I shower, take all my makeup off, and fall asleep within minutes.
Daily Total: $80.39
Day Seven
7:30 a.m. — It's a lazy Saturday — the day of the week I dedicate to myself. I make avocado toast and an oat latte. A little later, I head to my favorite cafe to continue reading the book I bought a few days ago. This is the first book I've read about mental health, a topic I feel somewhat familiar with having been to therapy myself and having a few therapist/psychologist friends, but I'm still learning so much with each chapter. I read it over carrot cake and cinnamon tea. My best friend, C., comes in and asks to join me. This happens pretty often with friends and family, considering how small Bahrain is. It is so great catching up with him! $10.08
2 p.m. — Family lunch at our favorite Asian restaurant. As always, I go for Japanese, and my family chooses a variety of Vietnamese, Thai, and Chinese dishes. We end it with our favorite dessert of all time: mango sticky rice. Nothing quite as satisfying. We have it with green tea, and my mom gets the bill.
6 p.m. — I change into my workout clothes and hop on the bike. Gyms are generally pretty expensive in Bahrain, which is one of the main reasons I chose to get my own bike, but sometimes I really miss the community feeling of going to the gym and working out with other people.
10 p.m. — After a dinner of leftover soup and bread, I head to my room to watch reruns of Gilmore Girls. Before going to bed, I journal about the past week. Feeling grateful for my family and friends and for the comfortable lifestyle I'm able to live.
Daily Total: $10.08
Money Diaries are meant to reflect an individual's experience and do not necessarily reflect Refinery29's point of view. Refinery29 in no way encourages illegal activity or harmful behavior.
The first step to getting your financial life in order is tracking what you spend — to try on your own, check out our guide to managing your money every day. For more money diaries, click here.
Do you have a Money Diary you'd like to share? Submit it with us here.
Have questions about how to submit or our publishing process? Read our Money Diaries FAQ doc here or email us here.
Like what you see? How about some more R29 goodness, right here?
A Week In Los Angeles, CA, On A $125,000 Salary
A Week In Huntsville, AL On A $97,500 Joint Income
A Week In Chicago, IL, On A $65,000 Salary