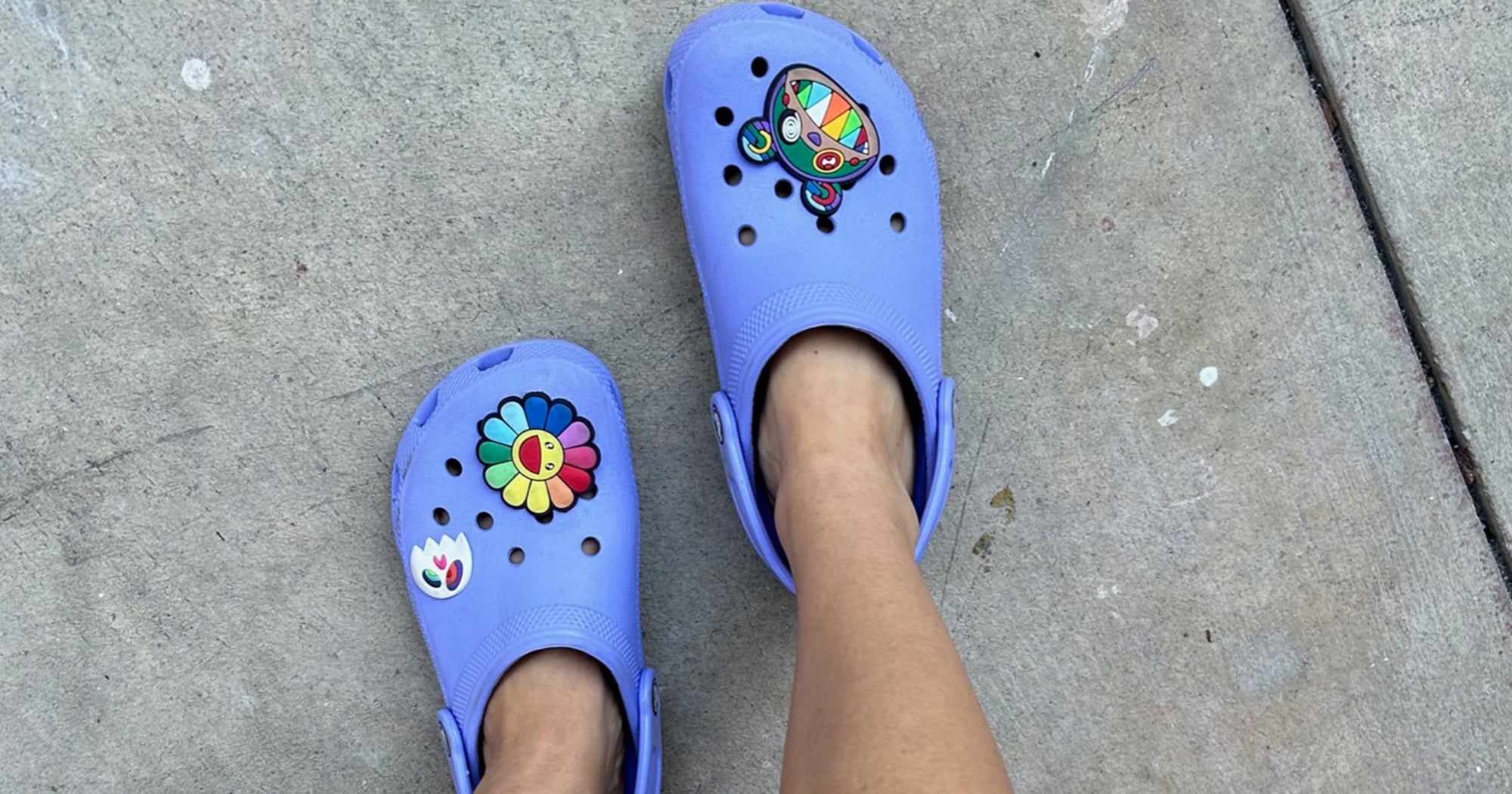 Before I get too deep in my feels, a quick history lesson: Crocs was founded in 2002 in Boulder, Colorado.
Crocs' inaugural style
, the Beach, was roughly inspired by traditional Dutch clogs and designed as lightweight boating shoes, thanks to the grippy soles and waterproof foam construction. The rest, as they say, is history — but even as the brand quickly became a hit among kids, nurses, and folks who simply appreciate sensible footwear, I'd venture a guess that becoming a
red-hot pop culture phenomenon
(not to mention,
unlikely runway inspo
) was probably not on the Crocs mood board.
Even two decades later, Crocs are still as divisive as politics and Hawaiian pizza. And I'll admit: I was a longtime Crocs hater, one of those annoyings who would say, "I just don't get them!" However, something clicked for me — you could call it my Crocs awakening — during the pandemic. I had recently adopted a perfect rescue dog, which gave me an immense sense of joy and purpose in those Unprecedented Times™. I was searching for an easy-on, easy-off shoe that I could wear for dog walks, and Crocs quickly came up in my Google search. You could presumably blame my tenuous mental state at the time for clicking "purchase" without much thought; regardless, when my Crocs (a baby-blue pair that I still rock all the time) arrived, it was love at first feel.