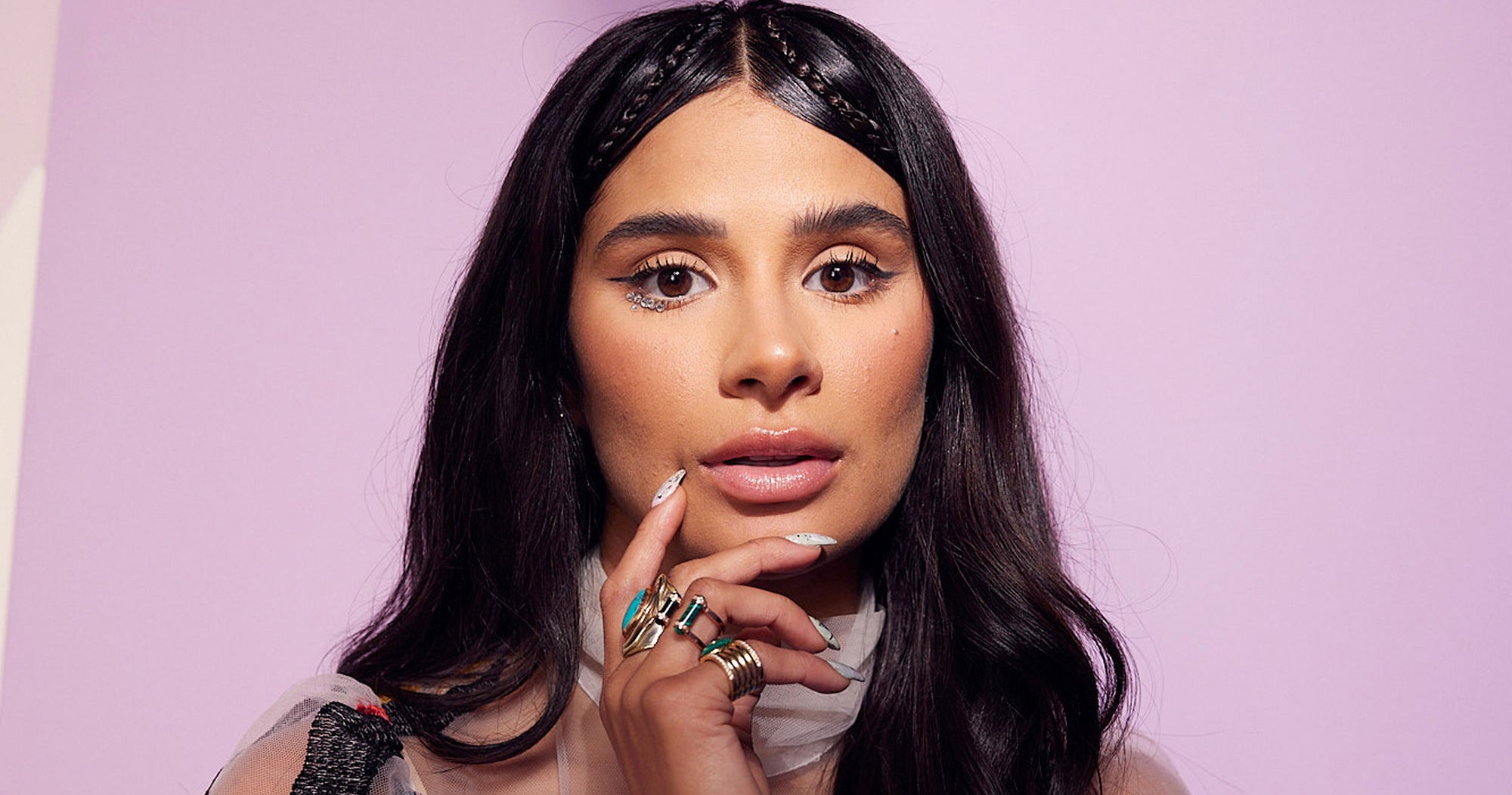 Diane Guerrero has always been a performer. Even before becoming a household name for her roles in hit TV series like Orange Is the New Black and Jane the Virgin, she entertained her family with her voice, often singing Selena's "Si Una Vez" for her tías. 
Two decades since those youthful performances, Guerrero, 36, is utilizing her vocal cords once again. In January, the actor-singer brought her voice to Adelita: Changing The Key, a music-driven podcast series from Sonoro and iHeartMedia's My Cultura network. In the coming-of-age series, Guerrero plays protagonist Adelita, a Mexican-American singer hoping to cross over from Tejano music to pop. 
"I grew up listening to Selena, and as a kid I was exposed to a lot of Tejano music because of the networks that my parents would watch like Telemundo and Univision," Guerrero tells Refinery29 Somos of her childhood in Passaic County, New Jersey, and later Boston. "Being in the booth singing these Tejano songs and portraying this singer was unreal. I always imagined myself in those shoes and wondered what it would be like. I kinda got to do this through that beautiful story. And even though I haven't done that necessarily on stage, as an actor, it felt real for me. It was a very beautiful and proud moment for me."
But the role was relatable for other reasons, too. In the series, her character Adelita juggles following her own dreams while trying to make everyone else happy. As she pursues a rebrand to set her path in Top 40, she faces an obstacle: the disapproval of her mother. When Adelita says she wants to take a career break, her mom loses it, fearing that her superstar daughter will lose momentum. The concerned mother acts from a place of fear, an experience familiar to a lot of first- and second-generation children raised by immigrant parents who were forced to live life in survival mode.
"That definitely struck a chord with me, being the child of immigrant parents that have so many of their own dreams, but have handed them over to me," Guerrero says. 
At 14, Guerrero's immigrant parents were deported from their home in Boston to Colombia. As the only U.S. citizen in her immediate family, she remembers the pressures of being the one expected to "sacar la familia adelante," the privileged and overburdened daughter in an immigrant family fighting to make her parents' sacrifices "worth it." As Guerrero explains, "When you are coming from an immigrant family, there is a fear of losing what you've worked so hard for. It's not so easy to just try new things."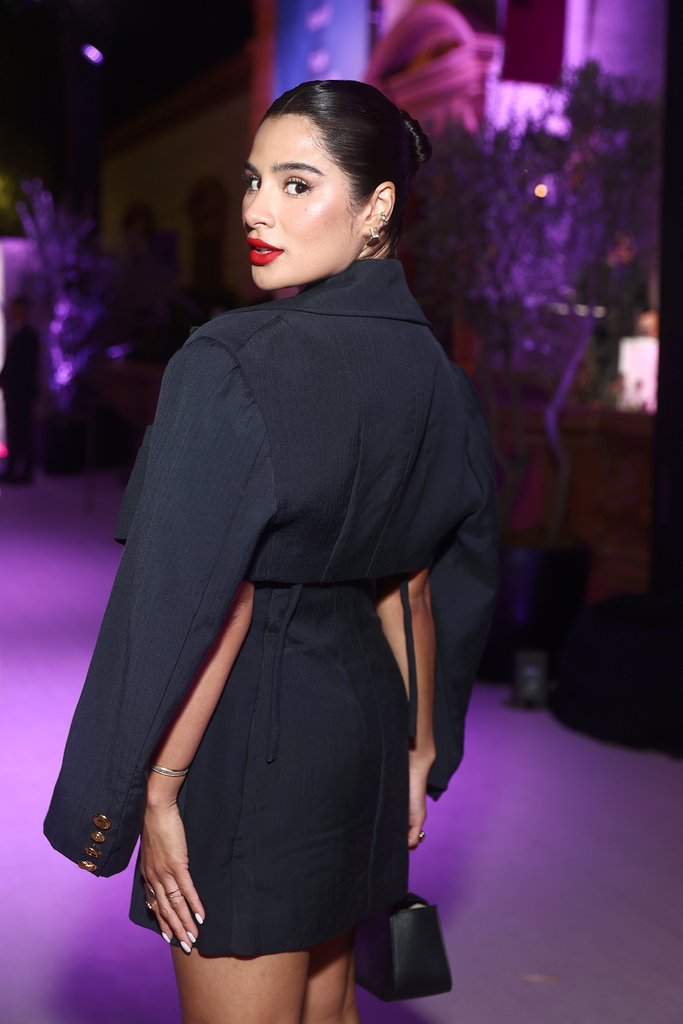 Despite the challenges, Guerrero has been able to try new things. Most of us were introduced to Guerrero in 2013 when she played Maritza Ramos, one of Litchfield Penitentiary's hotties on Orange Is the New Black, or a year later when she tapped into the role of the dependable Lina Santillan on Jane the Virgin. After these hit series, Guerrero became an author, publishing the memoir "In the Country We Love: My Family Divided" in 2016 and the children's book "My Family Divided" in 2018; both explore themes of immigration and deportation. Guerreo, who has become a strong advocate for immigration reform, has also dabbled in podcasting through Hello Sunshine's show How It Is and, more recently, debuted her musical talents while providing the voice of Isabela Madrigal in the Academy Award-winning Disney animated film Encanto.
"There is something very intimate that happens in the booth, when you're not worried about cameras and a bunch of people watching you. It's just you, and the story, and transmitting those feelings," Guerreo says of her new projects as a voice actor and singer.
In many ways, she is realizing the dreams she had when she was a young girl in Passaic County. "Singing has always been part of my artistry and something that I've always wanted to explore. I want to do it all. Everything that encompasses storytelling," she says.
As she speaks, we are both reminded of her character Adelita, another Latina following her passions while navigating familial hurdles. Like Adelita, Guerrero had to learn to believe in herself and be herself. 
"It's not gonna be a success unless it's something that's coming from you," Guerrero says.
Like what you see? How about some more R29 goodness, right here?