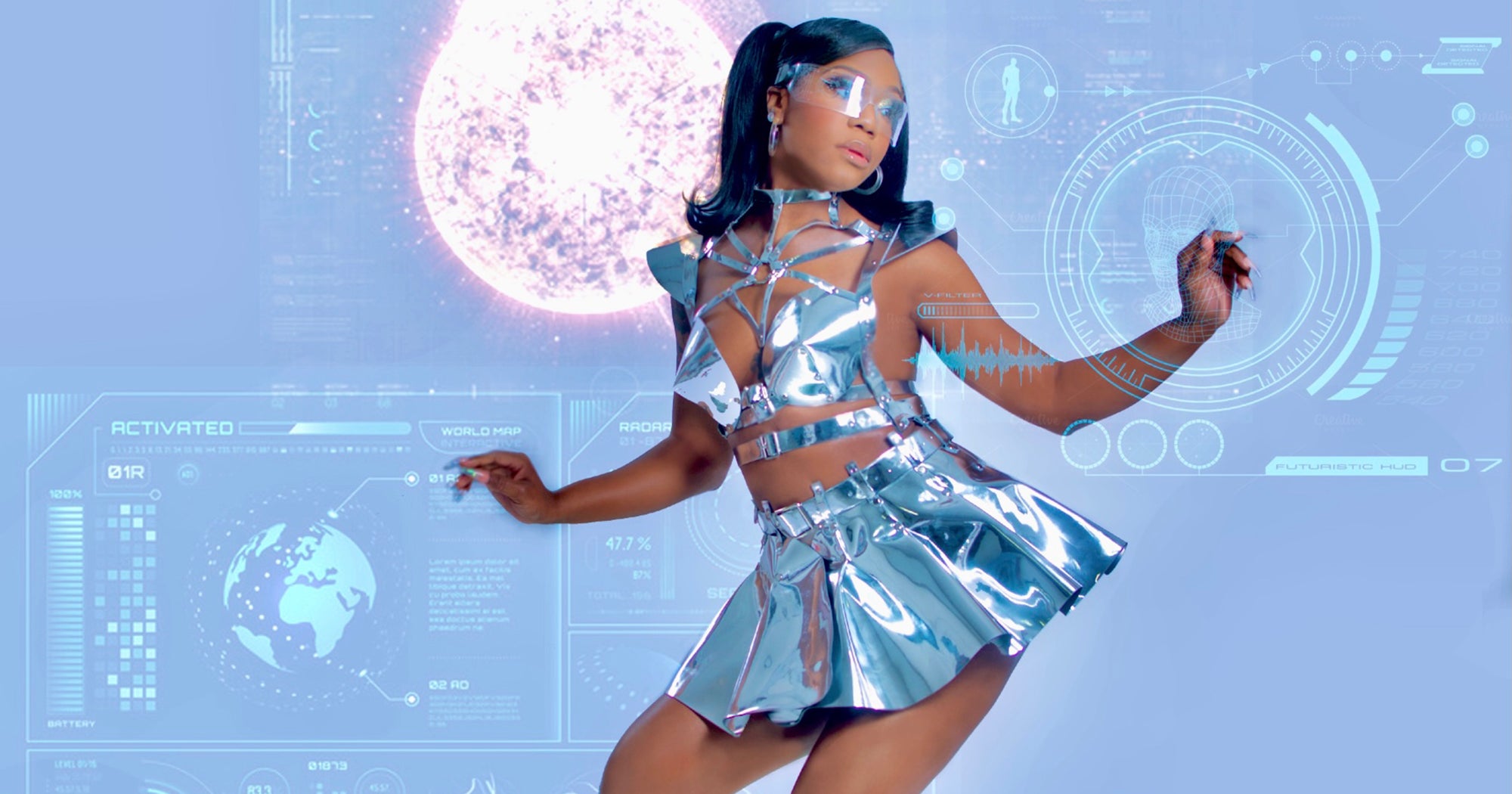 K-pop has established itself over the last few decades as a musical, cultural and financial juggernaut, but it's difficult to discuss the genre (and K-R&B or K-hip-hop) without getting into the messy anti-Black and culturally appropriative aspects that come with its ties to Black culture. The K-pop industry is often understood as something that is inherently extractive of Western [read: African American] culture while still being very specifically Korean.  So what happens when a Black artist integrates the Korean language into their music?  Since we are so used to the cross-cultural exchange going one way, our expectations about who gets to engage in this exchange — and to what extent— are subverted.
Standing right at the intersection of that subversion is R&B singer-songwriter, Rakiyah.
Born and raised in New Jersey, Rakiyah spent her childhood devouring R&B and hip-hop. "Thanks to my mom, I grew up loving artists like Erykah Badu, Lauryn Hill, TLC, Missy Elliot, Janet Jackson and other artists from similar eras," she tells Unbothered via email. And over the course of her music career, from her first EP, 2018's Mango Tree to her latest singles 1-800-MLKYWAY and Lay U Down Again, Rakiyah's music employs a smooth sensuality and intimacy that is emblematic of the artists she was raised on.
Rakiyah was on the fast track to becoming an aeronautical engineer— a literal rocket scientist! — before pivoting to music full-time when her first brush with the Korean language came in the form of a Korean drama. "A co-worker had referred the K-drama Boys Over Flowers to me and was hooked! Fascinated by the language, I decided to teach myself Korean and because I wanted to document my language studying experience, I started my YouTube channel Let's Talk Korean (now Rakiyah In Space) in 2016," Rakiyah says.
Staff at her university, the New Jersey Institute of Technology, caught wind of this and she was awarded a scholarship to continue her aeronautical engineering studies at Hangyang University in Seoul, South Korea as an exchange student. Looking back, Rakiyah says her time spent in Seoul was filled with many self-reflective moments as well as some challenges. "One of the most important things I learned from the experience was loving myself. I was a Black woman in a homogeneous society. I didn't fit into the ideal Korean beauty standard and faced moments where I felt different in every way," she says. "But that only helped me feel more confident in who I am. I was able to express myself through fashion and makeup, and experience a whole new culture. Being able to speak Korean helped with my assimilation and I made some amazing friends. Korea will forever have some of my best memories."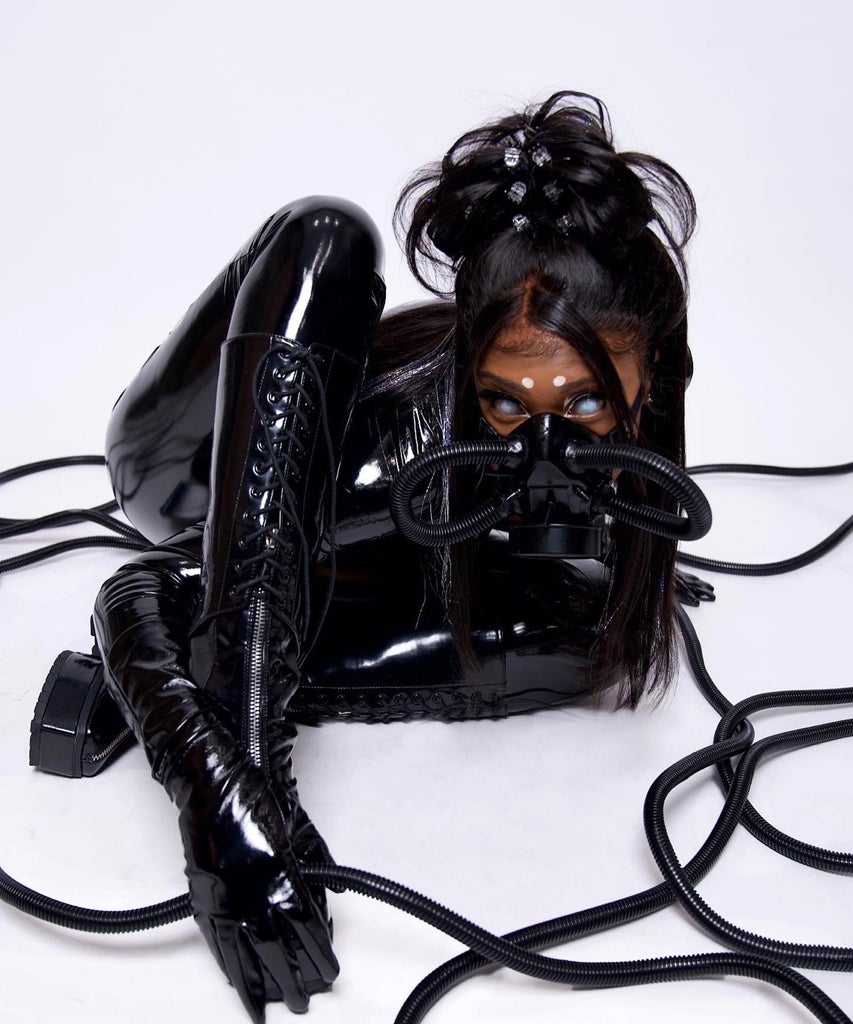 Rakiyah's decision to incorporate Korean into her music was a way for her to experiment, challenge herself and in some ways ruminate over the impactful time she had in Korea. Rakiyah sought the help of her good friend, artist Geum Hee Yoo, to co-write the Korean verse on her first Korean/English song Like You (which was originally written and sung in English). "I wanted to focus on my pronunciation as much as possible rather than my natural style of singing. I wanted to be sure that if I was going to do this, I would do it right and respectfully. For my first time trying, the overall feedback was amazing. Korean listeners were pleasantly surprised to find out I was Black and utterly impressed!"
Later, on the song The Invitation — her second Kor/Eng song — Rakiyah collaborated with Korean indie R&B artist J.cob to positive reception. Still, Rakiyah is unsure of how often she will sing in Korean. "I'm proud of myself for pushing the boundaries and envelope. I'm still singing my cultural music and genre, just in a different language. There are no limits to who you are or what you want to do. Even if the world is sadly screaming 'no' at you."
In her book Soul in Seoul, Crystal S. Anderson provides nuanced historical and cultural context to the rise of K-pop globally and, in regards to the direct link between African American culture and K-pop writes, "While K-pop is influenced by several foreign music cultures, its hybridity is largely informed by African American popular music. Even though historical Black–Korean interaction is limited, it acts as a precursor to K-pop's citational practices with Black American music culture. K-pop's hybridity not only reflects the hybridity of African American popular music, but also drives its citation."
While some critics feel the K-pop industry is composed solely of the myriad of problematic aspects, there are legions of Black fans of the genre and a significant number of Black people behind the scenes contributing to the K-pop's song writing and choreography. Rakiyah herself has written for SM Entertainment, home to K-pop stars like SHINee, Red Velvet, EXO and Aespa. However, she is purposeful about the way she defines herself in the music industry — do not call her a K-pop artist. Rakiyah is adamant that she is not a Black woman doing K-pop, but a Black R&B artist singing in Korean. "I like to make the distinction that I'm not a K-pop artist because that's the truth. Although I've released two R&B songs with Korean verses, I primarily release English R&B music. K-pop is often used as a blanket term for any and all things that are related to Korean language or culture. Singing in Korean is a unique part of my story but not the only aspect of my identity as an artist," she says.
Rakiyah is clear about her musical identity and next, she is gearing up to drop the much anticipated visuals for her song Naughty x Nature and her new single Care For Me When I Call as she prepares for her upcoming EP, The Cosmic Queen. The latter is a project that Rakiyah says she is excited for her fans (nicknamed the Rockets, who are primarily Black women and some also K-pop fans) to hear as it promises to be an elevation of the futuristic and dreamy sound she's known for. "I don't think I could ever forget my past with sciences or my love for sci-fi. So, you'll see them in my future work as well, as I continue to step up my creativity."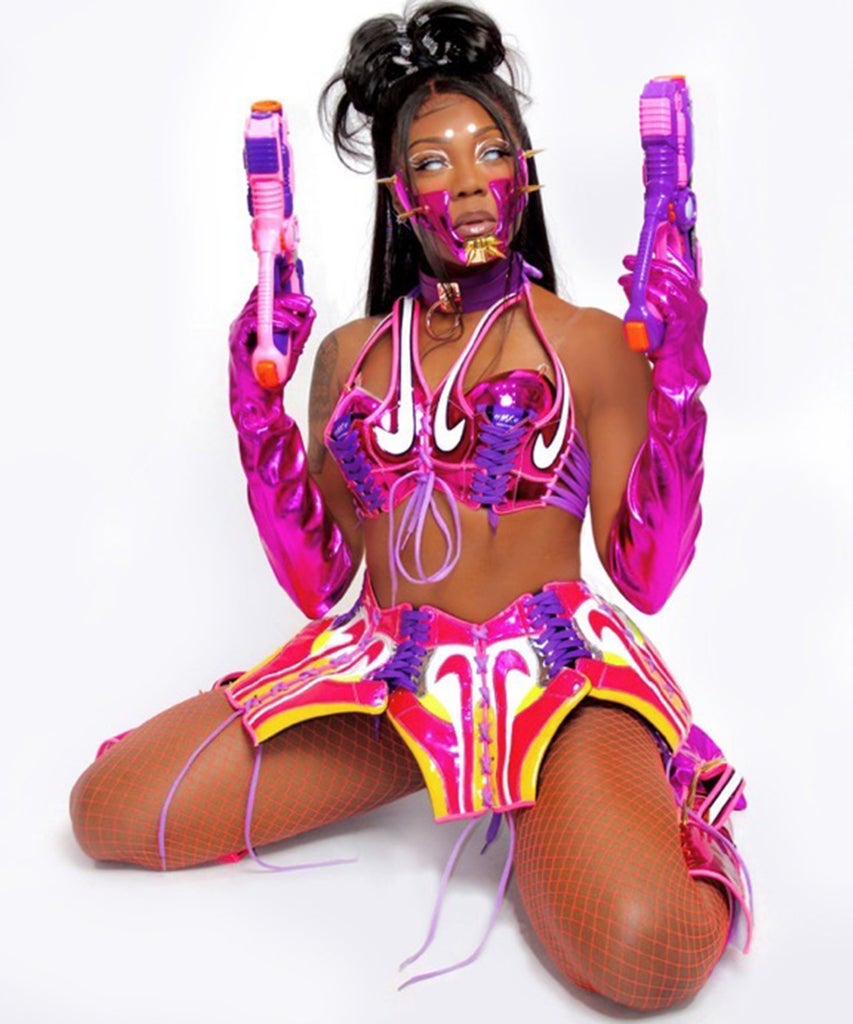 Part of that creativity is standing firm in the space Rakiyah hopes to fill in the music industry. While her music and brand incorporate some of the elements we've come to associate with Korean artists (photocards, official fandom colors etc.), she's focused on making sure her Rockets find a safe space or a sense of community in their fandom. "Black people have come a long way and still have ways to go when it comes down to representation in various spaces and industries. Not seeing yourself in a space, or readily accepted into one, can be discouraging. I know the feeling all too well. So, if I can be that representation or provide a safe space for other Black women in my fandom, then that's what I'll continue to do."
Like what you see? How about some more R29 goodness, right here?
Black K-Pop Fans Are Being Doxxed & No One Listens
Shenseea Isn't Abandoning Dancehall On New Album
People Can Stop Asking Why BTS Is Popular Now