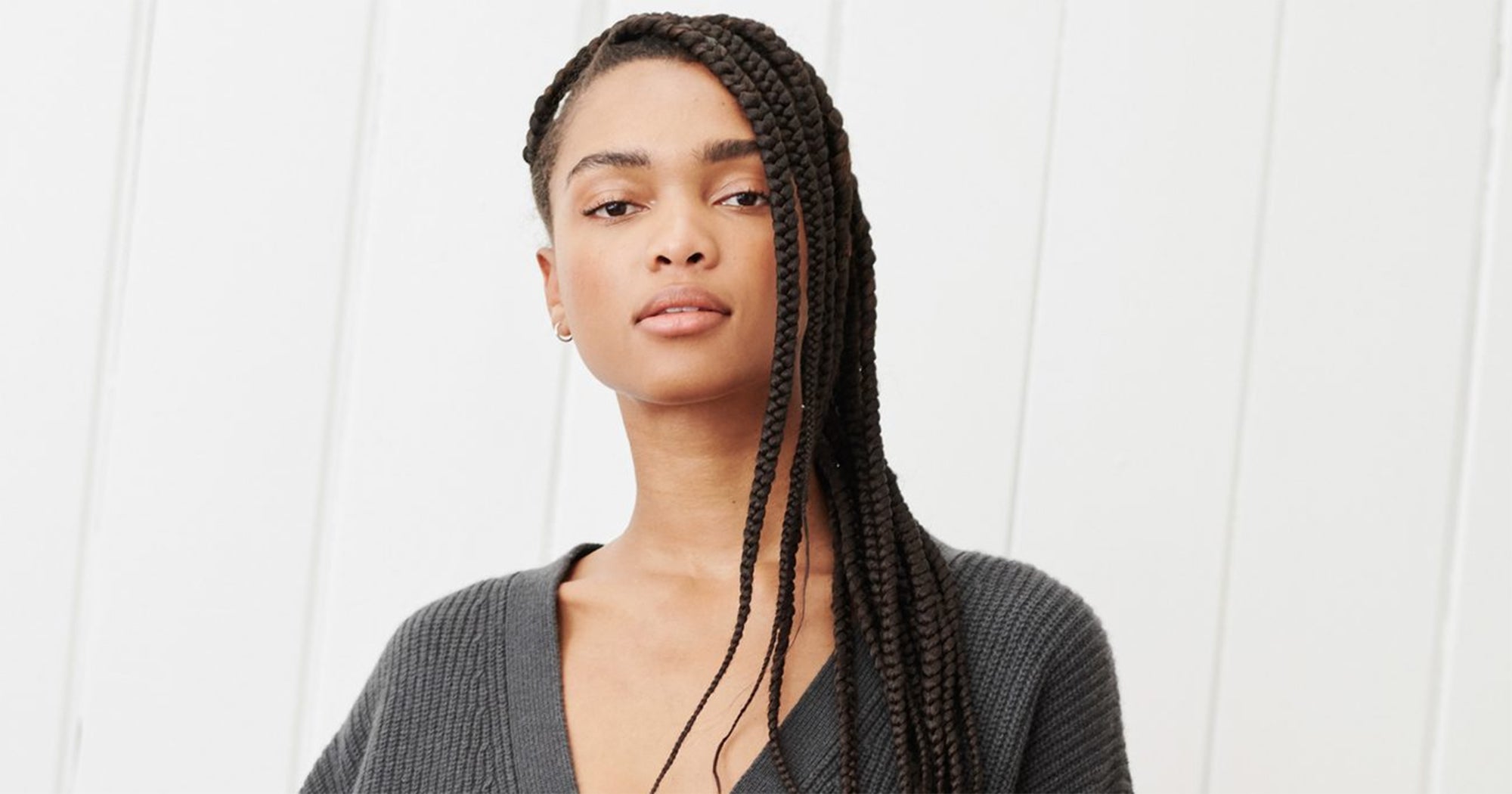 MVP Super Sale Alert: Now through May 31, you can shop the Cashmere Cocoon Cardigan and everything else on Jenni Kayne's site for 20% off with code MDW20.
There are certain designers who get on our radar not just from their cool approach to style but because they take a slower, more thoughtful approach when it comes to releasing new products. Minimalist luxury basics company Jenni Kayne is surely one of them, though the relaxed pace can also be attributed to the brand's general chilled-out Los Angeles vibes.
"We like to define ourselves as the ultimate California lifestyle brand," says Julia Hunter, CEO at Jenni Kayne. "Whether it's a well-edited wardrobe or timeless home essentials, we focus on inviting neutrals, quality construction, and attention to detail in order to create pieces that you'll love for years to come." While $300+ sweaters aren't my usual M.O., I test drove the brand's Instagram-famous Cashmere Cocoon Cardigan, and now I totally get the hype.
This style staple, while definitely pricey, is the kind of investment piece I plan to wear until I die. The sweater is casual luxury at its finest, and I know I'll wear it forever because the premium materials will hold up, the no-fuss silhouette is trend-agnostic, and it's just freakin' comfortable to wear. "The Cocoon is one of our top styles — sometimes we have a hard time even keeping it in stock because it sells out season after season," says Hunter. "To date, we have sold 49,000 Cocoons, and it has sold out five times! So far this year the Cocoon is selling three times more than the next best-selling style."
If you swear by a supremely curated and versatile capsule wardrobe, Jenni Kayne clothes are absolutely worth a closer look. Many of its biggest fans have even admitted to grabbing their favorite Jenni Kayne sweater in multiple colors and wearing it to bed: "I love this sweater so much, this is my second purchase/color. It's the perfect thing to throw over jeans, a dress, or honestly pajamas when you're relaxing at home," writes one comfy fanatic. And, you too can score your own Cocoon Cardigan (or anything else from the brand, including Jenni Kayne home goods and furniture) with 20% off sitewide with code MDW20, valid through May 31, 2022.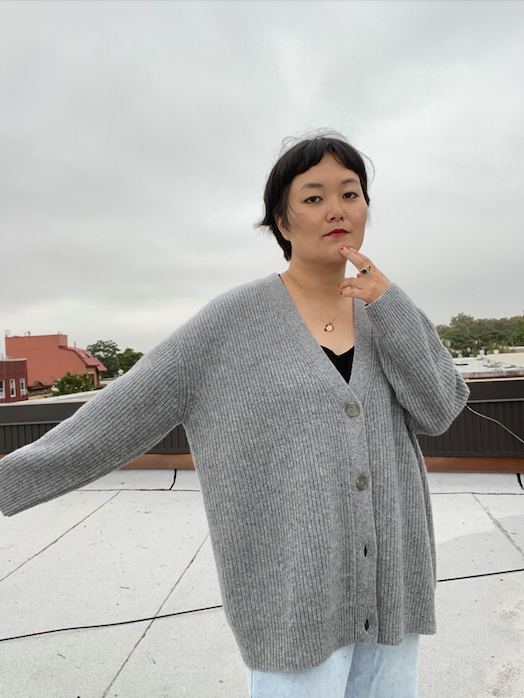 How The Cocoon Fits:
"Oversized" is quite the understatement when it comes to this cardigan — it runs so large that you could likely order two sizes down and still achieve a baggy fit. For reference, I'm 5'3″, usually wear a medium on top, size 26/27 on bottom, and I went with a small in this cocoon. When laid flat, the boxy body measures 25″ across, which simple math tells us is a whopping 50 inches all the way around when the size small cardi is buttoned up. (The Cashmere Cocoon Cardigan is offered in sizes XXS to 3X.) Drape-y in every sense, the cardigan simply hangs from my shoulders and cascades down to the top of my thighs, right over my hips. The V-neck plunges too deep to wear the cardigan by itself, but some of the models on the Jenni Kayne website show how the sweater can indeed be worn solo.
The Warmth Factor:
The relative weightlessness of the cardigan might fool you — the knit is made from soft 100% Mongolian cashmere, so it's designed to keep wearers toasty. In fact, I've only worn this cardigan over summery tank tops in mid-60-to-low-70-degree weather and at times still felt my pits getting clammy. I also recently sat through a three-hour film in an intensely air-conditioned theater and felt like this cardigan provided the perfect amount of warmth to combat that dreaded level of "corporate office A/C" blast.
It's worth mentioning that the Jenni Kayne Cocoon silhouette is so popular that it is also offered in other materials and fibers, at cheaper price points (the Cashmere Cocoon remains the warmest option, and is the most expensive at $445 full price). Ahead, Hunter walks through the entire Jenni Kayne cardigan collection to specify how they differ from one another.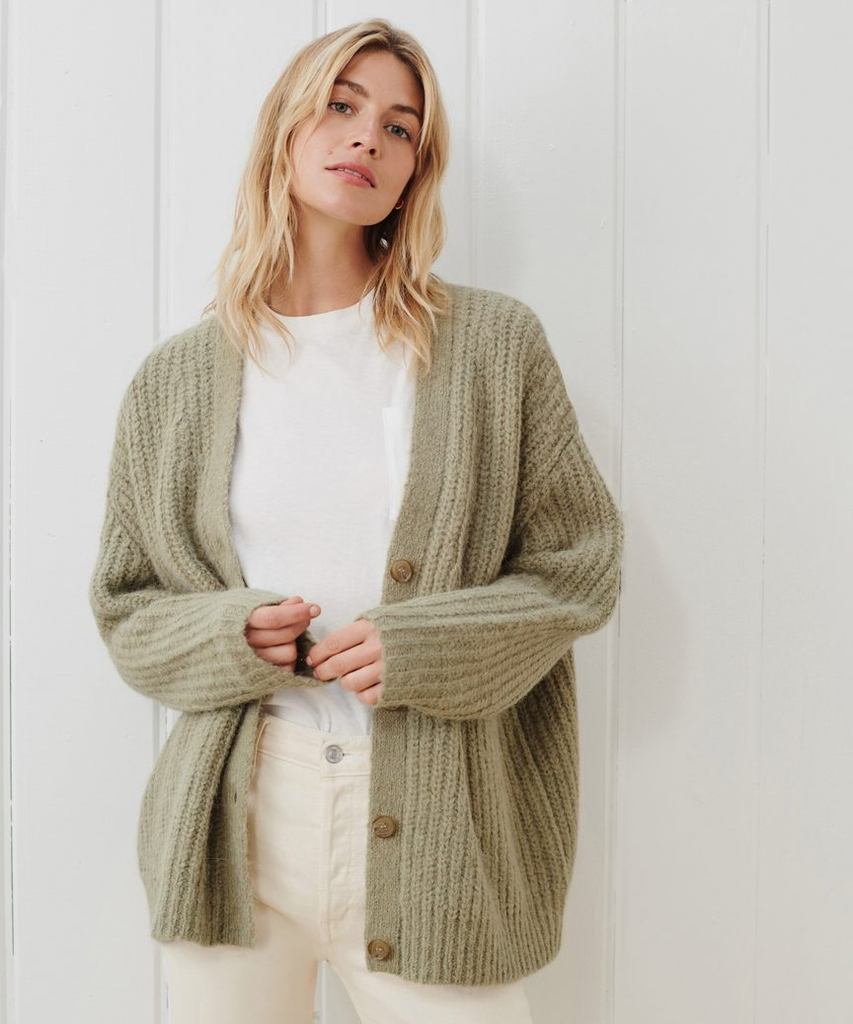 What The Brand Is Saying: "This is the first Cocoon we launched in the fall of 2019 in a cozy blend of fluffy, textural Italian yarn in the colors Taupe and Willow," says Hunter. "While the silhouette has stayed the same, we now make the Cocoon in cashmere, cotton, alpaca, and have even launched new iterations like the Cable Cocoon and Cropped Cocoon. We clearly can't get enough of it."
The Hype: 5 out of 5 stars and 3 reviews on jennikayne.com
What Customers Are Saying: "I love this sweater so much. The color is stunning, it's nice and warm — perfect for those chilly summer mornings where I'm from. It does run a little big. I got an XXS and it's still very roomy on me. I still love it though, wouldn't change a thing about it."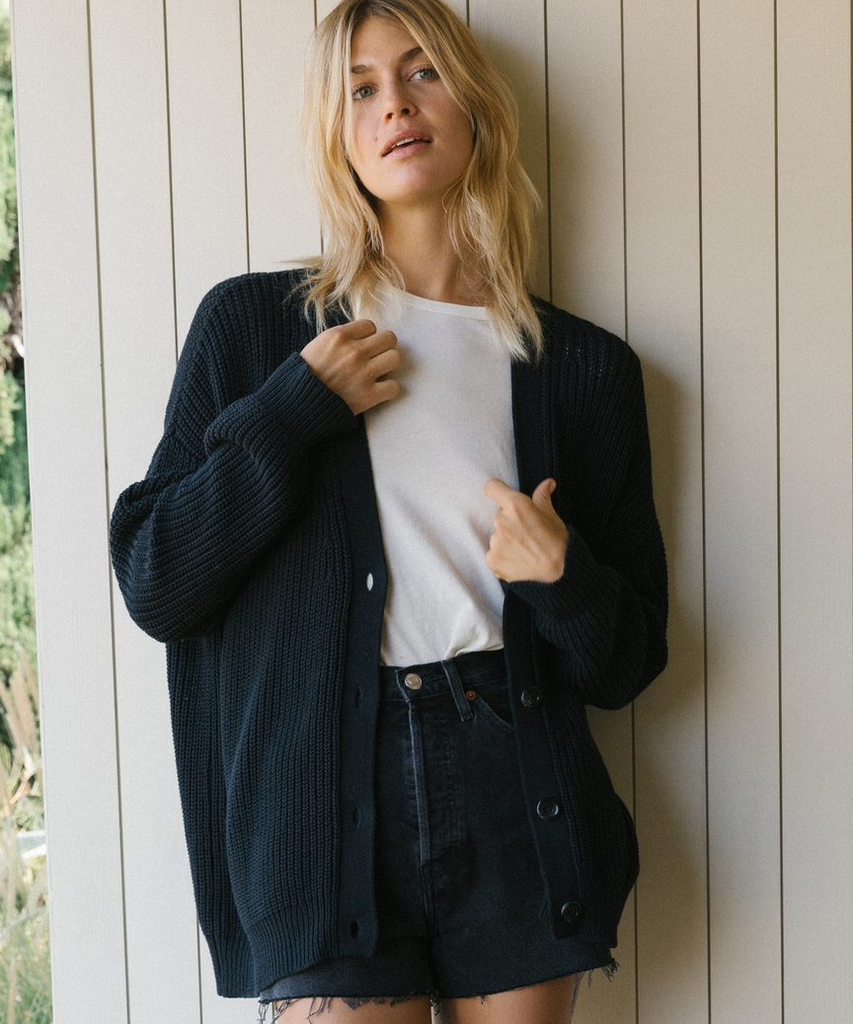 What The Brand Is Saying: "Perfect for spring and summer; easy to layer with everything," says Hunter.
The Hype: 4.6 out of 5 stars and 17 reviews on jennikayne.com
What Customers Are Saying: "This is my favorite layer. I have been living in the cashmere version and was thrilled it came out in cotton."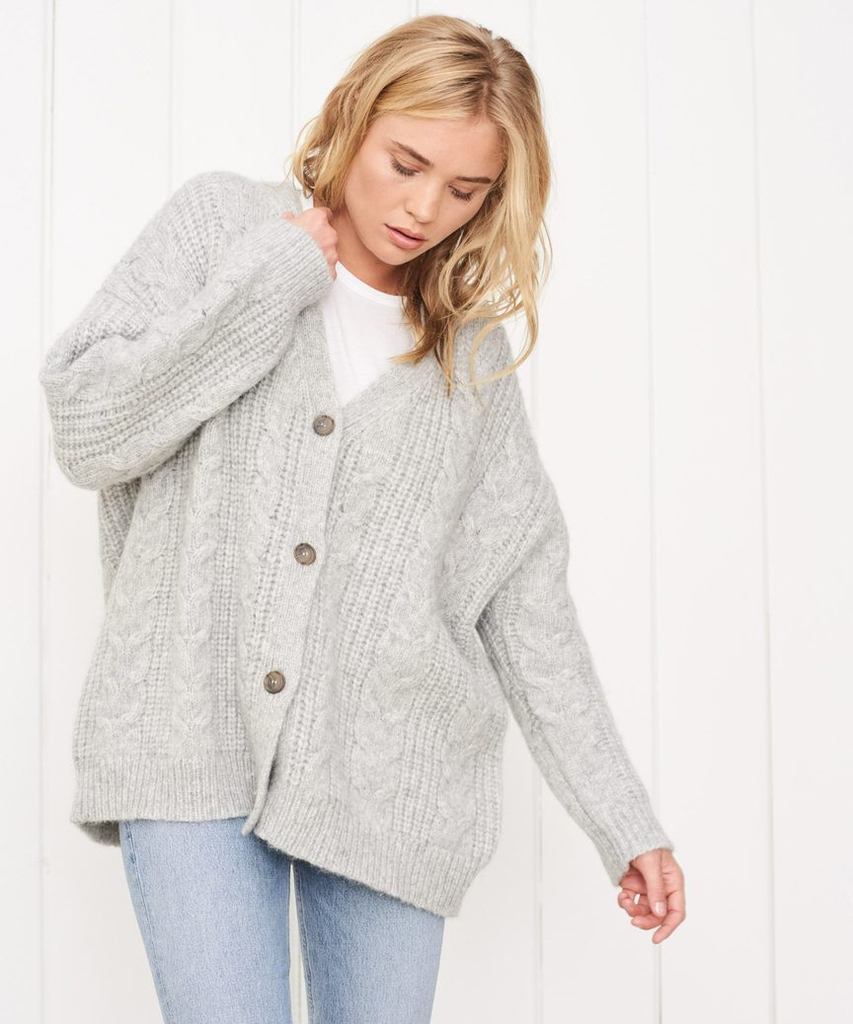 What The Brand Is Saying: "This is a textured take on our coveted Cocoon," says Hunter. "It's ultra-lightweight yet fluffy and cozy, and great for fall/winter."
The Hype: 4.4 out of 5 stars and 5 reviews on jennikayne.com
What Customers Are Saying: "Love that JK brought this version of the Cocoon back. While less soft than the cashmere or lofty alpaca, I prefer this version's beautiful knit weave, which is perfectly cozy. The blush registers as warmer in person and is the best new neutral."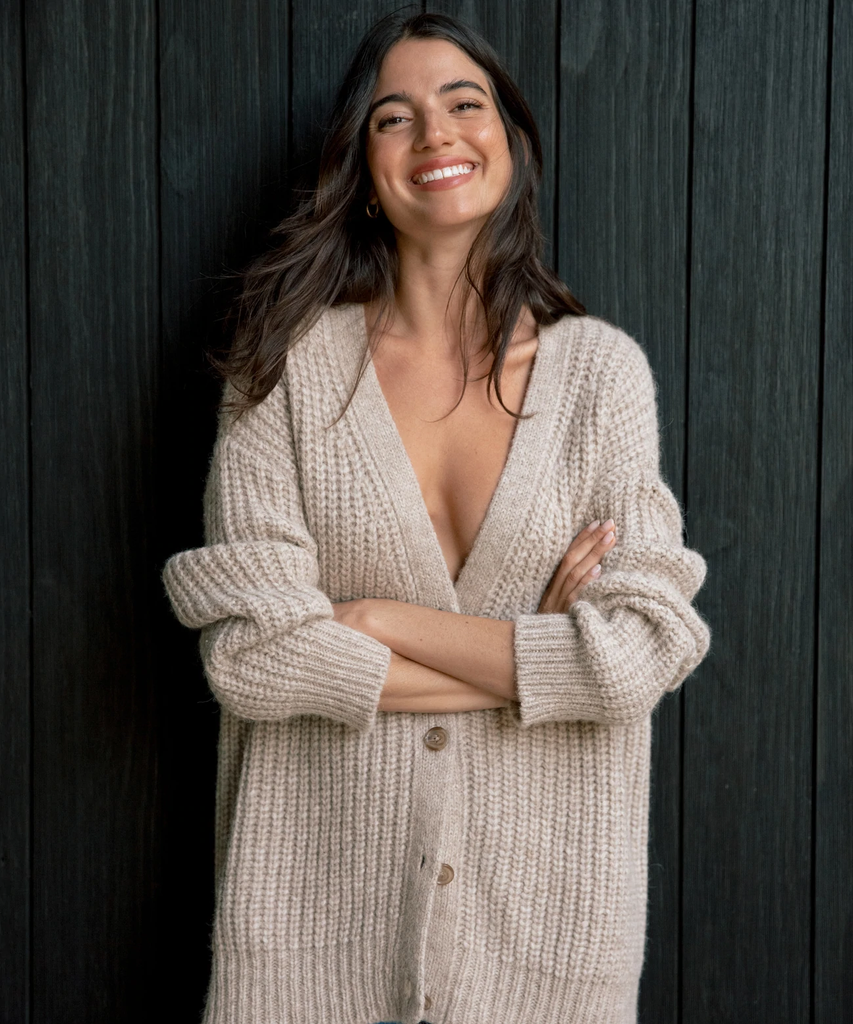 What The Brand Is Saying: "Super-soft alpaca blend that's great for transitional weather. Chunkier but no added weight," says Hunter.
The Hype: No reviews yet on jennikayne.com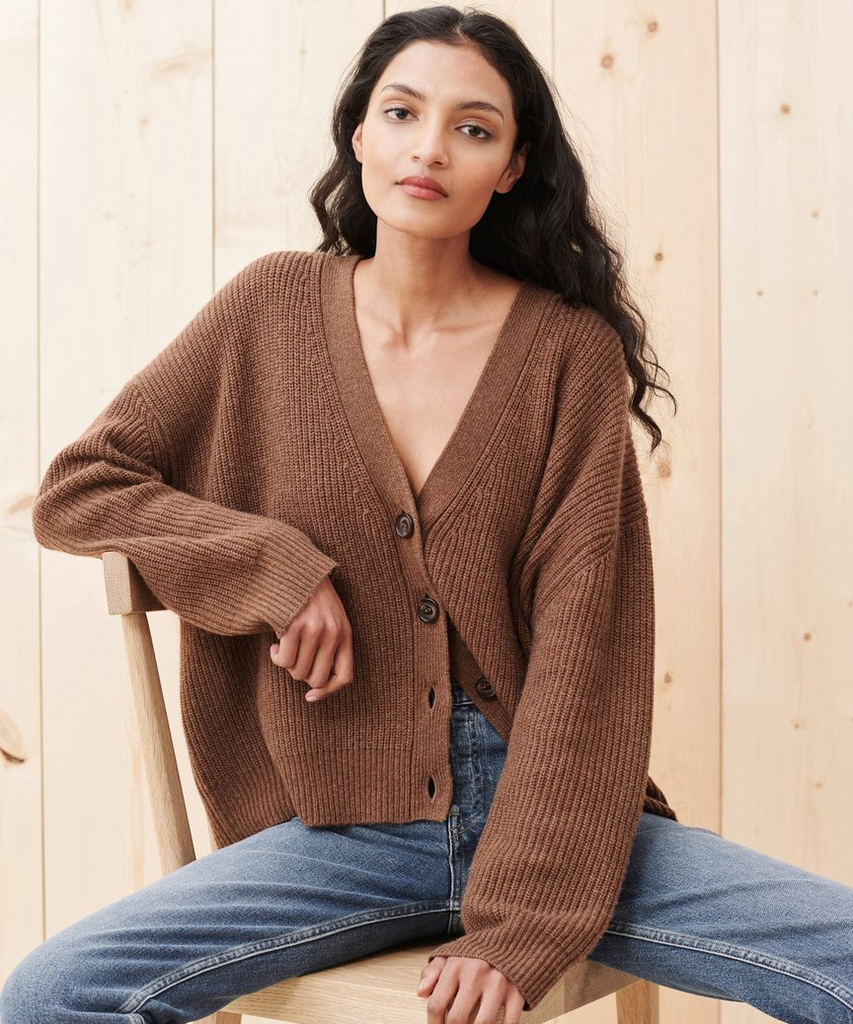 What The Brand Is Saying: "This is a wool and cashmere blend and has a slight crop. We just launched this style and the whole team is obsessed," says Hunter.
The Hype: No reviews yet on jennikayne.com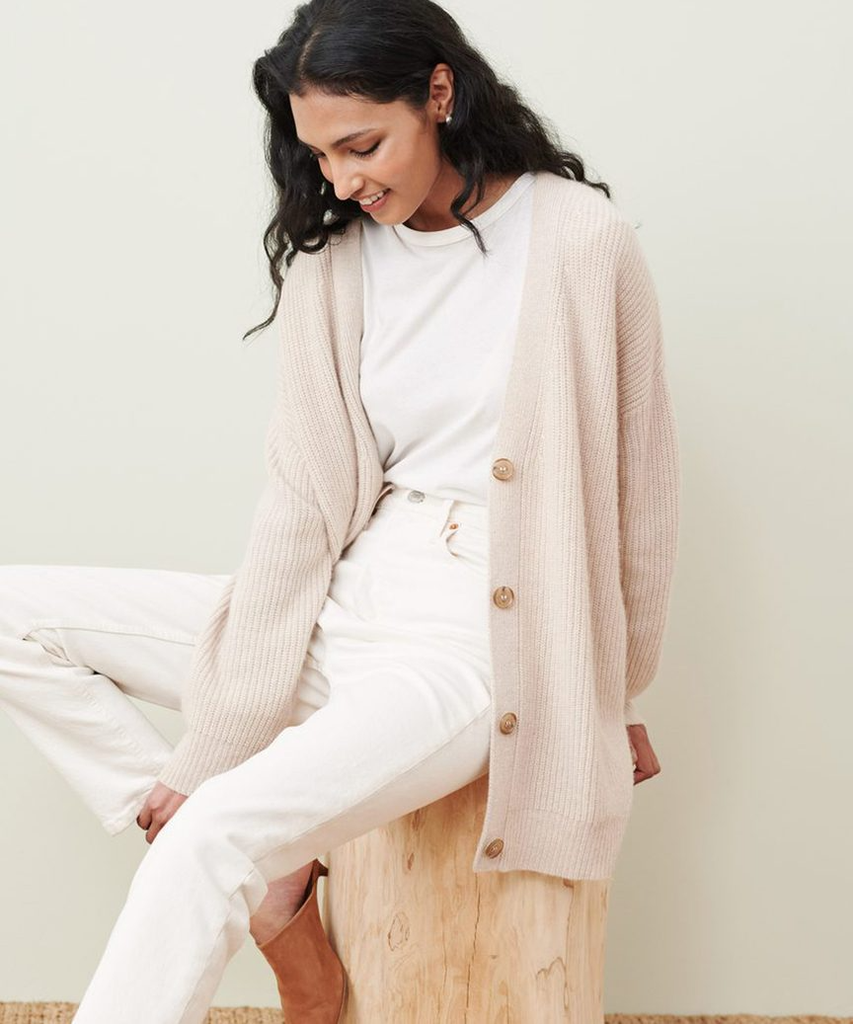 What The Brand Is Saying: "The iconic, best-selling sweater — and the warmest option. Very luxe and easy to wear," says Hunter.
The Hype: 4.9 out of 5 stars and 114 reviews on jennikayne.com
What Customers Are Saying: "I am trying not use this sweater as my pajamas because it is so soft and cozy. The sweater is a great piece to be worn over a dress in the office or over jeans everywhere else. The construction and design is sophisticated and falls on your frame really well. I get compliments on the sweater all the time."
At Refinery29, we're here to help you navigate this overwhelming world of stuff. All of our market picks are independently selected and curated by the editorial team. All product details reflect the price and availability at the time of publication. If you buy or click on something we link to on our site, Refinery29 may earn commission.
Like what you see? How about some more R29 goodness, right here?
A Definitive Style Guide To The Best Cardigans
18 Sweaters Vests To Channel Your Inner Dad
Chunky, Funky Cardigans Are The Best Thing On Etsy