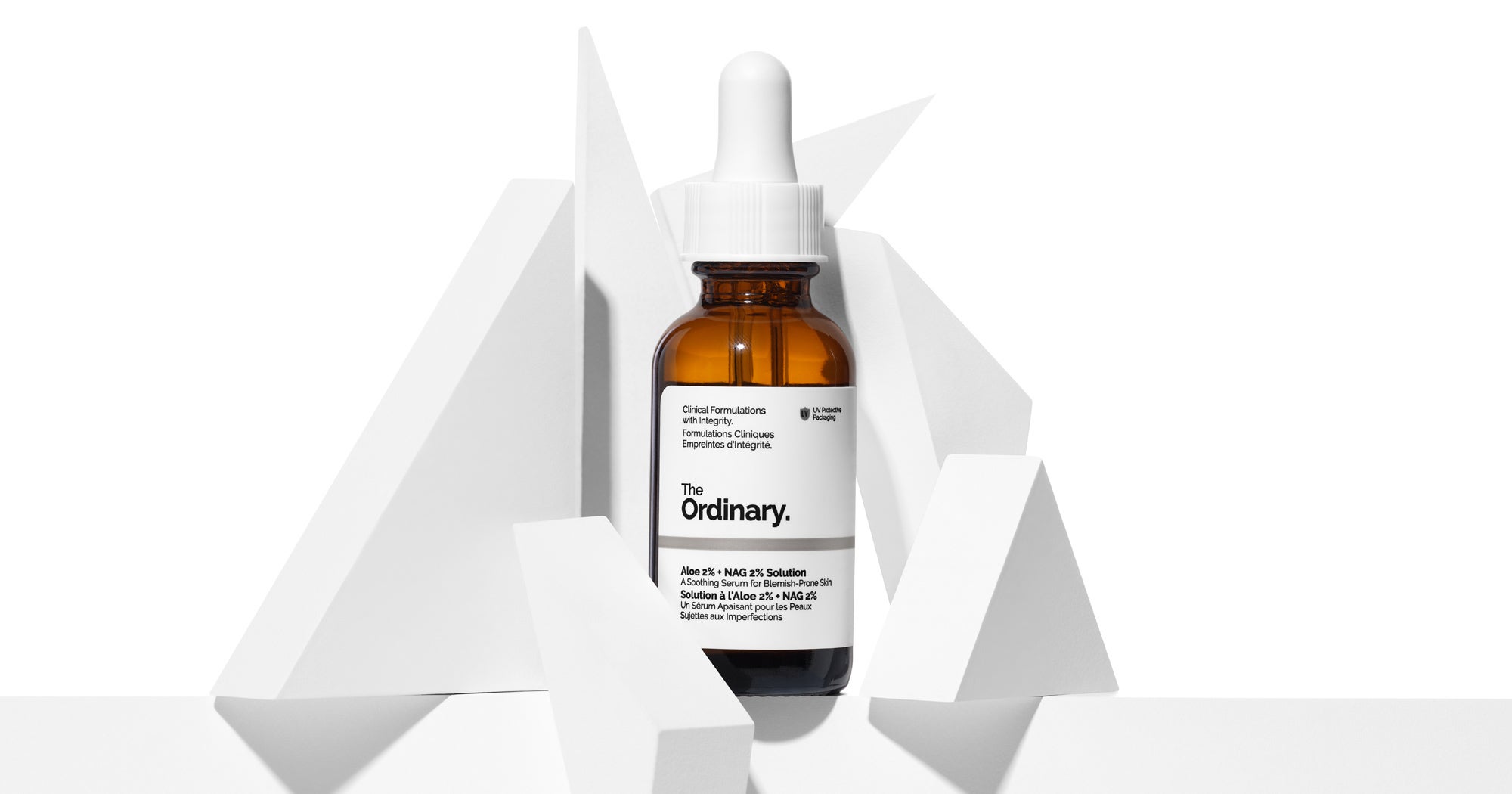 I'm a massive fan of The Ordinary (who isn't?) and swear by the brand's
Niacinamide 10% + Zinc 1%
serum to help keep my oily skin balanced and pores decongested. Getting the chance to test out a top-secret sample of an early The Ordinary product is a skin-care lover's dream, so I was beyond excited to get my hands on the new launch.
Aloe 2% + NAG 2%
 is a clear, odorless serum, and came housed in a UV-protective dark brown glass bottle. Since it's water-based, it had a nice, hydrating slip to it, and absorbed into my skin within seconds, leaving my face feeling refreshed and hydrated. I used it in the morning after cleansing, before using a gel-cream to hydrate, followed by my daily SPF.
Unlike AHA or BHA serums, I noticed absolutely no tingle with this stuff. And while the all-too-common solution to acne usually means blasting your face with harsh chemicals,
the thing I've learned much later in life is that less is so much more; if you rely solely on actives and rob your skin of moisture, as I have done, it will only increase irritation and inflammation, exacerbating breakouts. The biggest lesson I've ever learned when it comes to beauty is to be kind to your skin; hydrate it — bumps and all — and wait for your skin to heal on its own.