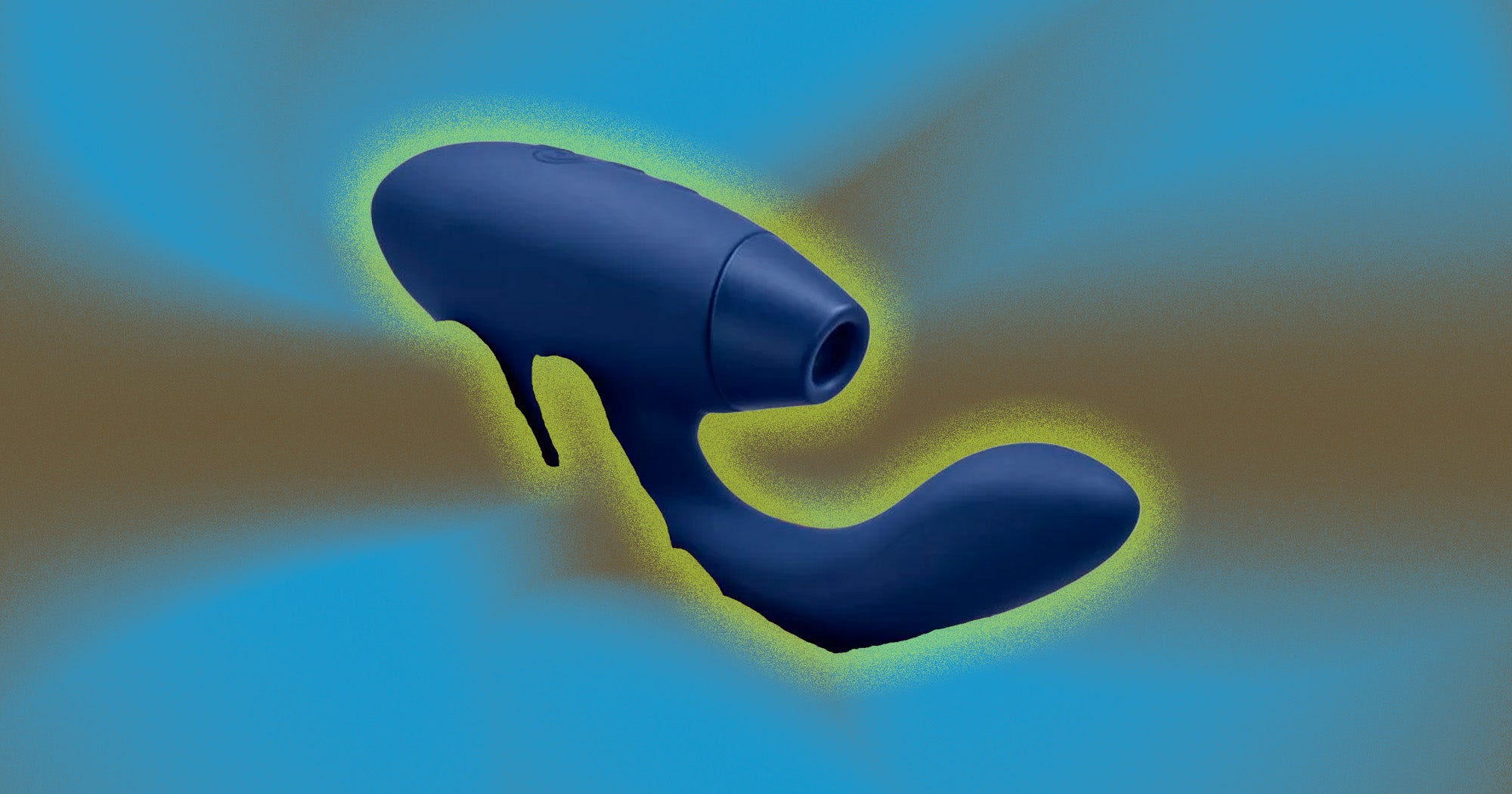 I started off my solo sesh with just turning on the insertable shaft (mostly because I know that as soon as a suction nozzle hits my clit, I'll only last about a minute — especially with Womanizer's intensities), but that warmed me up extremely quickly. I was surprised at how well it fit against me despite not being super flexible. In fact, it felt fairly real, based on the super-soft silicone and the level of hardness. But it took me a minute to realize it fit so well because the G-spot arm can be moved around to find the best angle. I hadn't even realized it was moving because it immediately slid into the perfect position.
Along with its extremely customizable stimulation intensities (the motors operate via their own controls to be perfectly tailored to your pleasure preferences), customers love the two-hour run time of this toy. But full disclosure: I have no idea how you could play with it for that long. As predicted, as soon as I turned on the air-pulse suction (just to its lowest intensity!), I orgasmed within the minute. I think that's due not only to Womanizer's incredible suction technology but also the Duo 2's wider mouth, which is made to fit clits of all shapes and sizes. I know mine was definitely stimulated well.
One of my favorite features is the Duo 2's unique "afterglow mode." Although it did require a bit of thought (which was pretty difficult to do in the throes of my climax), this special feature immediately turns down the intensity of the suction, so as not to overstimulate the clitoris. As someone who continually gets overstimulated, I was so appreciative that just a quick press of the power button let me coast into a longer and more luxurious and relaxing end to my orgasm, as opposed to many toys that leave me twitching and uncomfortable.